Tired of Reading? Please listen to the blog
Blog Summary
Rising cardiovascular deaths increased the demand for cardiology. Non-invasive cardiology is gaining prominence as it helps detect heart problems and take preventive measures at the initial stages. In March 2020, the International Diabetics Federation stated that around 8.9% of adults were suffering from diabetes. WHO states that around 98 million will be affected by type-2 diabetes by 2030. These data show that there is a high risk of people being affected by heart problems. Non-invasive cardiology utilizes nuclear cardiology, echocardiography, cardiac electrophysiology, stress tests, heart monitors, and CT scans to detect heart problems. Many Indian students like Dr. Sandadi Dilip Reddy, Dr. Waris Ali, Dr. Daram Srikanth, etc have completed fellowship programs in non-invasive cardiology and are successfully practicing in leading hospitals in India. The program is offered in partnership with UCN and helps aspiring students explore a demanding and fulfilling career in cardiology. 
---
---
Rising cardiovascular disease (CVD) death rates makes cardiology an in-demand specialization. And, the specialization becomes the most sought-after for the job outlook and salary. These factors attract many doctors to pursue this specialization. Among other methods of cardiology, non-invasive cardiology is gaining prominence in recent days as it helps identity heart problems and cures them in the early stage.
According to the International Diabetics Federation, the prevalence of diabetes in adults is around 8.9% as of March 2020. According to the World Health Organization, the number of type 2 diabetes in India will grow by 98 million by 2030. It is found that 50.8 million people have type-2 diabetes in India and continues to be the capital of diabetes. These data show that it happens to be at a high risk of people being affected by heart problems. In India, 1 in 4 deaths is because of CVDs.
It is expected that the enhancement of the non-invasive cardiology sector will reduce CVD death rates tremendously.
What Is Non-Invasive Cardiology?
Unlike a traditional cardiologist, the non-invasive cardiologist identifies heart problems without using any intrusive medical instruments such as needles and fluids inserted into the patient's body. Non-invasive cardiologists utilize the following techniques:
Nuclear cardiology: Nuclear Cardiology uses radioactive elements to image the patient's heart to understand the patient's disorder.
Echocardiography: The process of utilizing ultrasound-imaging techniques to identify abnormalities in the heart's working order, particularly the blood flow and structural abnormalities, is known as Echocardiography.
Cardiac-Electrophysiology: The study of cardiac pulses and the electrical current generated during the working of the heart.
Stress Tests: Stress test is diagnostics performed by a cardiologist during specific physical activity to understand the patient's heart better, and its condition under stress.
Heart Monitors: Also known as a cardiac event recorder or a Holter monitor. They are devices that fundamentally tape your heart's electrical activity over a custom set time.
CT-Scans: Computed Tomography – Scans produce images that help your cardiologist identify CVDs.
These tools help non-invasive cardiologists identify disease and abnormalities. Apart from medicine and lifestyle changes, treatment, or operational procedures may also be recommended by non-invasive cardiologists to solve the issues that the patient experiences.
An Outlook of Cardiology in India
The emerging unhealthy lifestyle and stressful jobs inadvertently lead to a potential fatality of heart disease. The need for specialists is evident as this rate is said to grow due to the shortage of cardiologists.
For comparison, in the USA, there are around 31,890 cardiologists for 32 Crores. In contrast, India, a country of 135 Crores, requires 88,000 but allegedly has only 4,000 specialists as per the news published in the Deccan Herald. Not to mention the fact that most of these specialists are concentrated in major cities. These figures contribute significantly to the lives lost and might continue to rise, as the specialization receives fewer and fewer takes annually.
PYA Healthcare surveyed specialists in various countries across different continents. They found that salaries rose for cardiologists, between 2013 and 2017, with compensation for non-invasive cardiology specialists at 2%–3% growth rate annually.
While the career and lucrative pay are alluring, aspiring MBBS doctors and seasoned professionals need to dream big and step up their career path with multiple educational institutions around the world now offering courses to attract Indian students, finding the right direction and institute has become easier than ever.
Here are a few live examples who have completed their non-invasive cardiology course with Texila American University (TAU) successfully and have proved how a course in non-invasive cardiology can transform your medical career in India.
Why Did You Choose Non-Invasive Cardiology?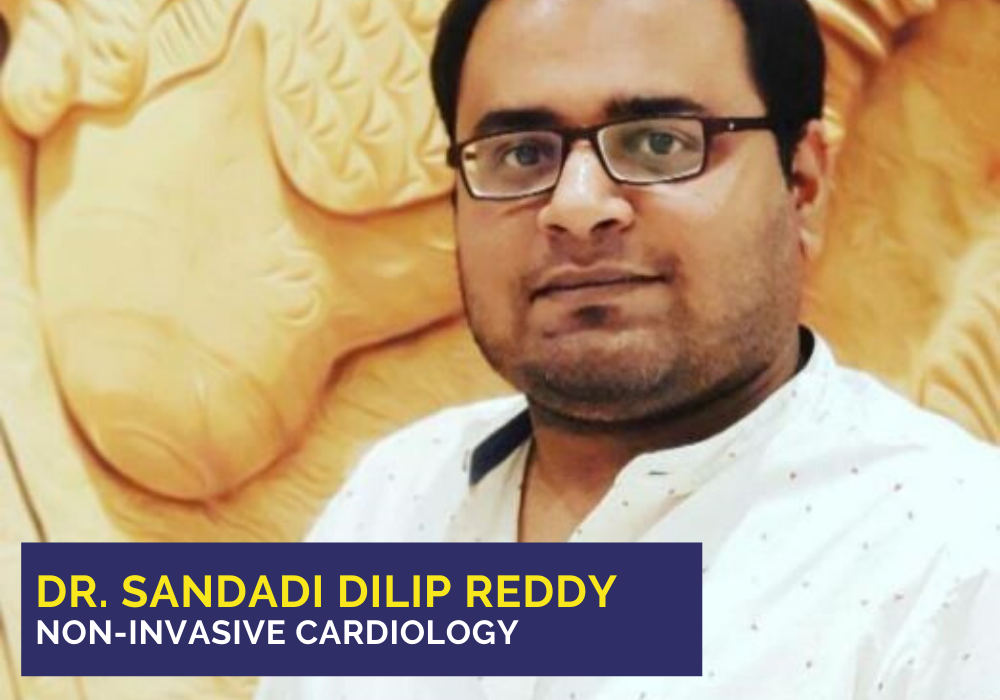 I am Dr. Sandadi Dilip Reddy working as a Cardiology Registrar at Kamineni Hospital, Lal Bahadur Nagar, Hyderabad. The field of cardiology is one of those specialties that take care of the most critical organ present in every human being. Non-invasive cardiology takes it a step further. It allows us to diagnose almost all heart-related ailments practically without any traditional tools and quickly, too, thus effectively securing the patient's life without putting them in any complications associated with conventional methods.
Growing demand for cardiologists made me take up this field. However, while looking for a feasible cardiology course, I found TAU's Fellowship in Non-Invasive Cardiology in Indiaoffered in association with the University of Central Nicaragua (UCN) that is feasible for me to pursue. I have completed my course in just 2 years, and now I am placed in a renowned hospital in Hyderabad.
What Did You Learn New from Your Non-Invasive Cardiology Course?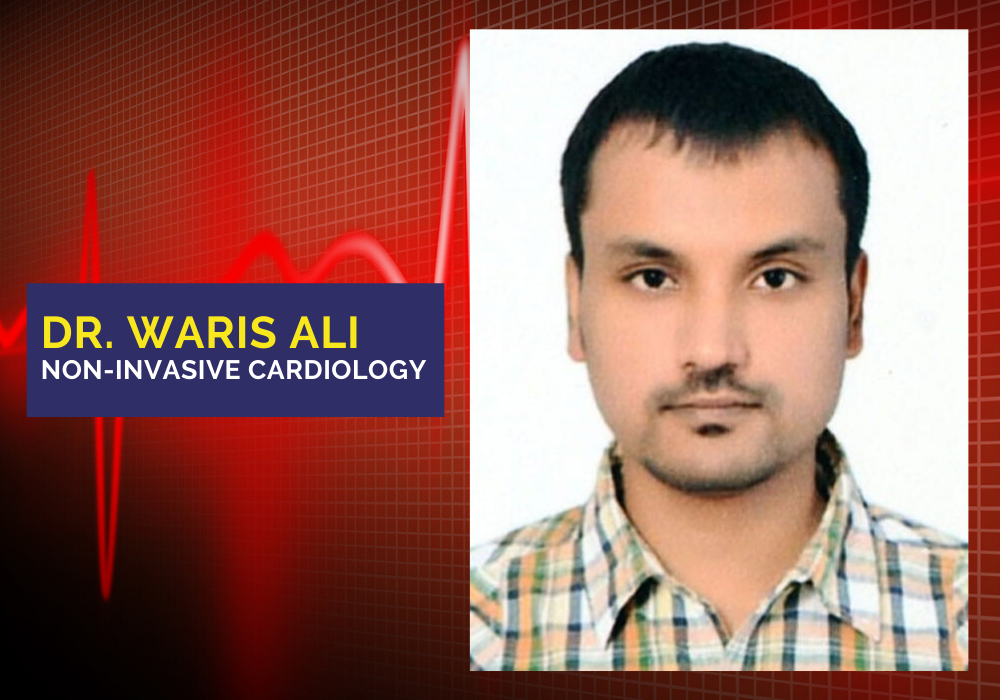 My name is Dr. Waris Ali, and I am working at Bankers Heart Institute, Vadodara. Cardiology has become an integral part of our medical care in recent times. There has been an alarming number of CVD-related diseases in India. People of all ages and backgrounds are affected by heart failure and other heart problems. The number is growing eventually.
My Fellowship in Non-Invasive Cardiology course from TAU (offered in association with the UCN) helped me specialize in the field of non-invasive cardiology and help me predict, identify, and treat these diseases, thereby helping patients get relieved from their heart ailments. It allows me to make my contribution to reducing CVD related deaths in my country.
What Made You to Choose This Non-Invasive Cardiology Course?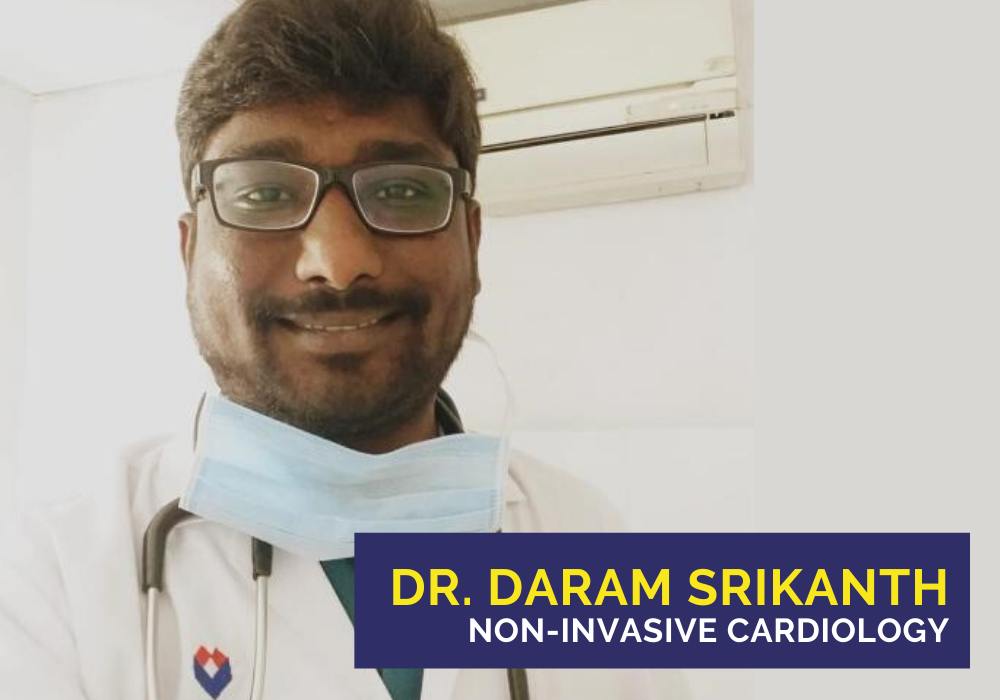 I am Dr. Daram Srikanth currently, working at Ramesh Hospitals, Vijayawada. Apart from my friend's glowing recommendation, I was impressed by the fact that this Fellowship in Non-Invasive Cardiology course offers a hospital-based training that is required to excel in the cardiology profession. I have successfully completed my cardiology course with all the required skills and secured a respected position in a reputed hospital.
How Was Your Experience While Pursuing Your Cardiology Course at TAU?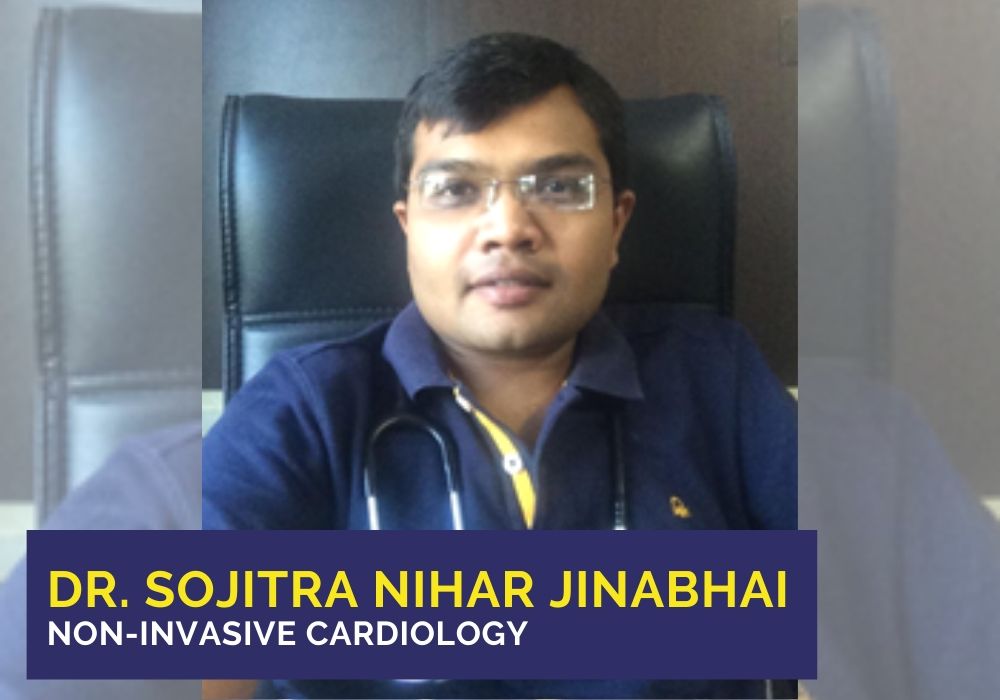 I am working in Jalaram Raghukul Sarvajanik Hospital, Rajkot, and my name is Dr. Sojitra Nihar Jinabhai. My experience while pursuing the Fellowship in Non-Invasive Cardiology in India was excellent. In my opinion, TAU has a good education base with excellent facilities and course content too; it has an exceptional faculty and staff to support students in developing their skills.
How Did This Course Impact Your Career?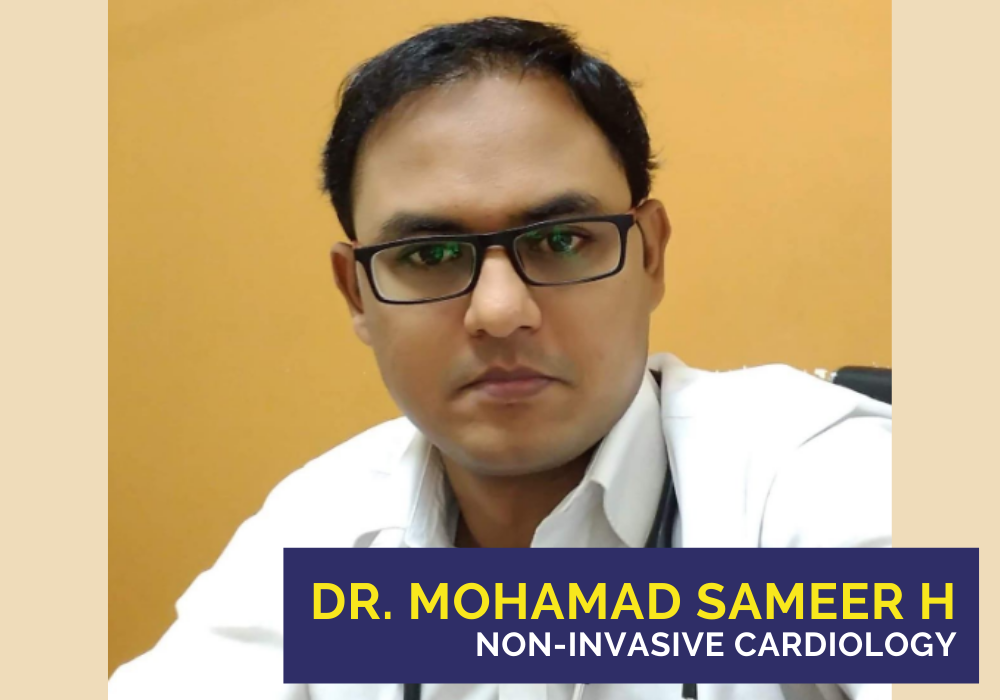 I am Dr. Mohamad Sameer. I am a cardiologist at Narayana Group of Hospitals, Bellary, Karnataka. I have completed a two-year Fellowship in Non-Invasive Cardiology in India that has largely impacted my career in the cardiology sector. It has given me much confidence and practical skills as the course has been offered in a live scenario that helped me learn all the techniques involved in the non-invasive cardiology. My learning from this exclusive program has helped me perform my duties at the hospital with perfection and effectiveness.
Become a Non-Invasive Cardiologist with Ease
In association with the UCN, TAU offers a Fellowship in Non-Invasive Cardiology in India for the aspirants who wish to explore a demanding career in this ever-growing cardiology sector. Our above-mentioned alumni are a testament to the quality and convenience of our program. Following are a few reasons why you should also consider our Fellowship in Non-Invasive Cardiology:
Earn an attractive stipend while pursuing the course
Pursue the course in any one of the hospitals in India that TAU has tie-up
Get hands-on training as it is a hospital-based program