Tired of Reading? Please listen to the blog
---
Blog Summary
Texila University is dedicated to delivering top-notch education for your cardiology career, and this commitment is underscored by its worldwide recognition and accreditation from esteemed organizations. This accreditation ensures that you will receive an education of the highest quality that adheres to global standards, enhancing your ability to pursue a career in cardiology anywhere in the world. Moreover, at Texila University, you will have access to a team of highly experienced faculty members, many of whom are distinguished leaders in cardiology. Their wealth of knowledge and mentorship will empower you to acquire a profound understanding of cardiology principles and practical skills, making your educational journey both enriching and impactful.
Introduction
Embarking on a path towards a fulfilling and prestigious career in cardiology is an exciting endeavour. However, one of the most pivotal choices you will encounter on this journey is selecting the perfect educational institution to nurture your expertise. When making this decision, Texila stands out as an exceptional choice for aspiring cardiology professionals. In this article, we will delve into why Texila University should rank as your foremost preference. Additionally, we will address frequently asked questions to ensure you have all the information to make a well-informed and attractive choice for your cardiology education.
Leading the Way: Texila University's International Accolades
Texila University's unwavering dedication to delivering top-tier education is underscored by its worldwide acclaim and official endorsements from esteemed organizations. These endorsements are a prestigious seal of approval, confirming the institution's unwavering commitment to maintaining the highest international educational benchmarks. When you opt for Texila University to pursue your cardiology studies, you can rest assured that you are embarking on a journey aligned with the utmost standards of excellence.
Moreover, this global recognition boosts your confidence and streamlines the process of practicing cardiology in diverse regions and countries. It guarantees that your qualifications are universally acknowledged and held in high regard, thus significantly enhancing your career prospects in the fiercely competitive field of cardiology.
Exceptional Faculty for Inspired Learning
At Texila University, we take immense pride in our extraordinary faculty members. Our teaching team comprises distinguished educators and practitioners, many of whom are esteemed leaders in cardiology. These professors bring abundant expertise and a deep reservoir of knowledge to the classroom. Learning from such seasoned experts is not merely an educational opportunity but an invitation to immerse yourself in a world of real-world insights, practical wisdom, and the latest advancements in cardiology.
Our faculty's mentorship and guidance are priceless assets that will accompany you on your journey into cardiology. They provide access to a profound understanding of cardiology concepts and the development of essential practical skills needed for a successful cardiology career. Join us, and let our exceptional faculty inspire your educational experience and guide you toward becoming a highly skilled cardiology professional.
Pioneering Cardiology Education for Tomorrow's Experts
Cardiology is in perpetual motion, constantly refreshed by groundbreaking advancements. At Texila University, we are not just keeping pace but staying ahead of the curve. Our cardiology programs are not static; they are dynamic and progressive, mirroring the continuous evolution of the cardiology field. When you choose to study with us, you are not just learning the basics—you are diving deep into the most recent developments and innovative techniques in cardiology. With our commitment to an avant-garde curriculum, you are gaining knowledge and arming yourself with the latest tools and insights to excel in the ever-changing world of cardiology. Join us and shape your future in a field that never stands still.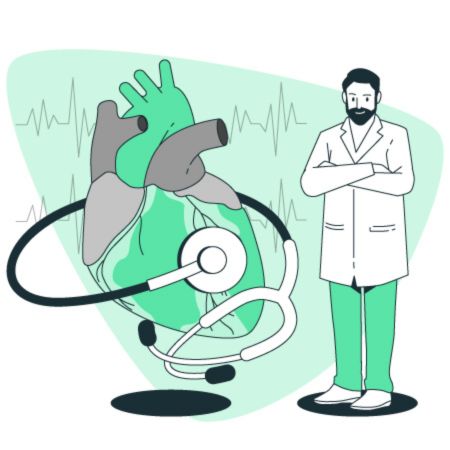 Cardiology in Action: Your Path to Hands-On Learning
The theory lays the groundwork, but it is the real-world experiences that ignite your cardiology wisdom. At Texila University, we believe in going beyond textbooks. We prioritize giving you firsthand encounters with genuine medical situations. Dive deep into the world of cardiology as you engage with experienced healthcare maestros. Absorb their insights, polish your techniques, and muster the confidence to navigate the intricate maze of cardiology. With us, you will not just learn. You will thrive — equipping yourself to deliver top-notch care to every patient you meet. Dive in and let us make cardiology more than words on a page!
Exploring Research Horizons
At Texila University, we understand that research and innovation are the catalysts propelling the cardiology field forward. Our commitment is to ignite a passion for research excellence among our cardiology students. As a budding cardiology enthusiast, you will receive enthusiastic encouragement and robust support to embark on groundbreaking research endeavours. Your active participation in research endeavours will deepen your comprehension of cardiology and empower you to contribute to its progress actively. These research opportunities are the stepping stones towards shaping you into a future luminary in cardiology, preparing you to make significant strides in enhancing patient care, diagnosis, and treatment modalities.
Shape Your Education Your Way
Texila University understands that every student is unique, with their own set of responsibilities and schedules. That is why we provide a range of choices for our cardiology programs – you can opt for the enriching on-campus experience or the convenience of online learning. With Texila, your education is moulded to fit seamlessly into your life. Whether you crave the traditional classroom vibe with personal interactions or the flexibility of online classes, we got you covered. We ensure you can chase your cardiology dreams without sacrificing your job, family time, or other personal commitments. Texila University makes your academic goals more accessible and achievable than ever before.
Cutting-Edge Amenities for Aspiring Cardiologists
Texila University is committed to ensuring that its cardiology students have access to the most advanced facilities and state-of-the-art equipment. We understand that having the right tools is crucial for success in cardiology. We have invested substantially in our facilities, including cutting-edge medical simulation labs, top-notch diagnostic instruments, and cutting-edge research equipment.
These resources are pivotal in your cardiology education, providing everything you need for a comprehensive learning experience and skill development. Whether you are fine-tuning your diagnostic skills or actively engaging in hands-on research, Texila University guarantees you'll have the essential resources to thrive in your cardiology studies. Join us today and embark on your journey to become a standout cardiologist with access to the best facilities in the field!
Networking Opportunities
Texila University's global reach and diverse student body create a vibrant ecosystem of networking opportunities. As a Texila student, you will be part of a worldwide community that connects you with peers, mentors, and potential collaborators from around the globe. Networking is a powerful tool for professional growth. Texila's extensive network provides a platform to build relationships that can open doors to exciting career opportunities in cardiology. Engaging with this diverse community enhances your perspective and exposes you to various insights and experiences, enriching your educational journey.
Supportive Environment
Texila University recognizes that success in cardiology requires more than just academic prowess. It requires a supportive and nurturing environment in which students can thrive. To that end, the institution strongly emphasizes creating such an environment. Academic advisors and counsellors can assist you throughout your cardiology journey. Whether you need guidance on course selection, career planning, or personal support to manage the challenges of your education, Texila's dedicated support team is there to help you succeed. This commitment to student support ensures that you have the resources and assistance you need to navigate your cardiology education effectively.
Career Advancement
Texila's cardiology programs are meticulously crafted to prepare you for your career's initial steps and a lifelong professional development and advancement journey. The programs are designed with a broader perspective that encompasses not just entry into the field but continuous growth and achievement. Whether your aspirations lead you toward becoming a clinical cardiologist, an innovative researcher, or an inspiring educator, Texila University equips you with the skills, knowledge, and resources necessary to excel in your chosen path. The institution's commitment to continuous professional development ensures that you remain at the forefront of cardiology throughout your career, making you a valuable contributor and advocate for patient well-being.
Conclusion
Opting for Texila University as your destination for pursuing a career in cardiology is a brilliant choice. This institution offers a world-renowned reputation, a team of seasoned educators, a state-of-the-art curriculum, hands-on clinical experience, and a nurturing atmosphere. Texila University gives you the essential knowledge and competencies to thrive in cardiology. It provides an environment that encourages your growth. Whether you're taking your first steps into this exciting journey or aiming to advance your existing career, Texila University stands ready with a range of programs and support systems to help you turn your cardiology dreams into reality. It is where your remarkable journey in cardiology commences, where excellence meets boundless opportunities, and pioneering innovation awaits your exploration.
FAQ