Tired of Reading? Please listen to the blog
Introduction
Obstetrics and Gynecology, commonly called OB/GYN, plays a vital role in women's healthcare, focusing on prenatal care, childbirth, and managing various gynecological conditions. As awareness of women's health issues grows and medical advancements continue, the demand for specialized OB/GYN services is rising. This blog explores the increasing demand for OB/GYN specialists and sheds light on the significance of pursuing a fellowship in Obstetrics and Gynecology at Texila. Medical students and aspiring specialists will discover exciting opportunities and challenges in this rewarding field, empowering them to make informed decisions about their career paths.
The Rising Demand for OB/GYN Specialists
The demand for OB/GYN specialists has steadily increased over the years due to population growth and aging demographics. With more women seeking healthcare services, there is a greater need for expert professionals in Obstetrics and Gynecology to ensure the well-being of expectant mothers and provide preventive care. The emphasis on women's healthcare awareness has also led to a growing focus on early detection and timely management of gynecological conditions. As a result, the demand for OB/GYN specialists is expected to continue rising, presenting an enticing opportunity for medical graduates seeking to impact women's lives significantly.
Understanding Fellowship Programs in Obstetrics and Gynecology
Fellowship programs in Obstetrics and Gynecology at Texila provide medical graduates with advanced training and specialization in specific areas within the field to make them clear the prestigious Royal college UK exams. This program offers a unique opportunity for aspiring OB/GYN specialists to enhance their knowledge, skills, and expertise, setting the stage for a successful medical career. Obstetrics and Gynecology fellowships typically have three years of rigorous training in the specialty. During this time, fellows receive comprehensive training, engage in research, and gain hands-on experience in their chosen area, preparing them to provide specialized care to women.
The Journey of Becoming an OB/GYN
Pursuing an OB/GYN fellowship at Texila starts with fulfilling specific eligibility requirements. As an MBBS graduate, you need to have completed your internship and demonstrated a genuine passion for your chosen subspecialty. Applying for a fellowship training program is a competitive process, as positions in popular programs are limited. Prospective fellows must put together a strong application package, which includes a well-crafted personal statement showcasing their dedication to women's healthcare and future aspirations. Letters of recommendation from mentors and supervisors are crucial in showcasing your potential and commitment to the field.
The Fascinating Subspecialties of OB/GYN
Obstetrics and Gynecology fellowships at Texila offer various subspecialties, each focusing on women's health and medical practice. One of the most sought-after subspecialties is maternal-fetal medicine, which manages high-risk pregnancies and fetal complications. Reproductive endocrinology addresses hormonal and fertility-related disorders, while gynecologic oncology focuses on diagnosing and treating gynecological cancers. Additionally, urogynecology deals with pelvic floor disorders and urinary incontinence. Each subspecialty allows fellows to specialize in a particular area of women's healthcare, tailoring their expertise to address the unique needs of patients.
The Comprehensive Training and Curriculum
The training and curriculum in Obstetrics and Gynecology fellowships at Texila are designed to provide fellows with a well-rounded and comprehensive experience to clear the MRCOG exams. Clinical rotations are crucial to the fellowship, offering fellows hands-on experience in various healthcare settings, including labor and delivery units, outpatient clinics, and operating rooms. Fellows engage in research projects, clinical trials, and academic studies, contributing to advancing medical knowledge in women's health. Didactic education, seminars, and lectures keep fellows up to date with the latest advancements and evidence-based practices. Moreover, surgical training is provided to those specializing in subspecialties that involve surgical interventions, such as gynecologic oncology and minimally invasive gynecologic surgery (MIGS).
The Role of Mentorship and Guidance
Mentorship and guidance are invaluable components of Obstetrics and Gynecology fellowships at Texila, shaping the success and growth of fellows. Experienced mentors provide personalized support and insights, tailoring their advice to each fellow's individual needs and aspirations. They play a crucial role in helping fellows navigate complex clinical scenarios, refine their decision-making abilities, and develop essential non-clinical skills, such as effective communication and professionalism. The mentor-fellow relationship extends beyond the fellowship duration, fostering lifelong connections and providing ongoing support in shaping the fellow's medical career.
Challenges and How to Overcome Them
Fellowship training in Obstetrics and Gynecology may present various challenges, including managing a demanding workload and balancing professional and personal life. The challenges fellows face includes time management and coping with the emotional aspects of the medical profession. However, by adopting practical strategies, such as effective time management techniques, seeking support from mentors and colleagues, and prioritizing self-care, fellows can overcome these challenges and maintain their well-being throughout their training.
The Significance of Research in OB/GYN Fellowships
Research holds immense significance in Obstetrics and Gynecology fellowships at Texila, as it is pivotal in advancing medical knowledge and improving patient care. This blog delves into the importance of research in this specialized field, highlighting the opportunities for fellows to engage in research projects and share their findings with the medical community. Additionally, we explore how research contributes to enhancing the career prospects of OB/GYN specialists, making them invaluable assets in the ever-evolving landscape of women's healthcare.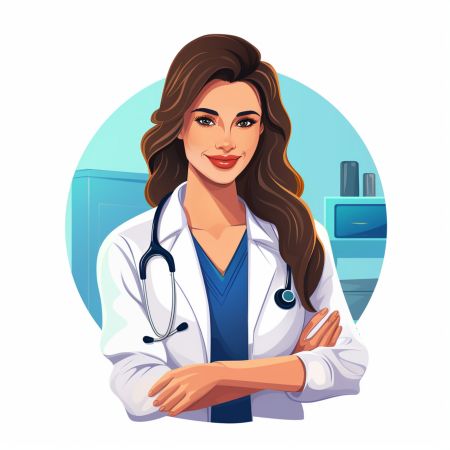 Advancing Medical Knowledge and Improving Patient Care
Research is the cornerstone of progress in medicine. In Obstetrics and Gynecology, research leads to groundbreaking discoveries, innovative treatments, and improved patient outcomes. By investigating complex medical issues and exploring new approaches to patient care, researchers in this field contribute to developing evidence-based practices. Research helps identify risk factors, understand disease mechanisms, and guide the formulation of treatment guidelines and preventive strategies. Through research, OB/GYN specialists gain deeper insights into women's health conditions, leading to more accurate diagnoses and tailored treatment plans that address individual patient needs.
Enhancing Career Prospects for OB/GYN Specialists
Research experience enhances the career prospects of OB/GYN specialists in multiple ways. Firstly, fellows who actively participate in research projects demonstrate their dedication to advancing medical science and improving patient care. This commitment sets them apart as individuals who are skilled clinicians and proactive contributors to the field. Such commitment to research makes them attractive candidates for prestigious academic positions, research fellowships, and leadership roles in healthcare institutions.
Conclusion
In conclusion, fellowship programs in Obstetrics and Gynecology at Texila pave the way for medical professionals to excel in this high-demand field and make a positive difference in women's lives. The ongoing growth and impact of Obstetrics and Gynecology on women's health underscores the importance of specialized training and expertise in this field. Medical students and aspiring specialists are encouraged to embrace this exciting career path, as it offers numerous opportunities for personal and professional growth while serving the healthcare needs of women with compassion and dedication. By considering a fellowship in Obstetrics and Gynecology at Texila, aspiring specialists can impact women's health and contribute significantly to advancing women's healthcare globally.