Tired of Reading? Please listen to the blog
Blog Summary
Obstetrics deals with the overall care of pregnant women, and gynecology deal with ailments related to the female reproductive organs. Ob-gyn is an integrated specialty that deal with both aspects and is the most popular PG program. Upon completion, students can work in gynecology, obstetrics, oncology, critical care medicine, reproductive endocrinology or maternal-fetal medicine. TAU offers a 3-year PG fellowship program in ob-gyn with exclusive training for clearing RCOG exams. RCP is an international organization recognized worldwide and on gaining membership you get to discover exceptional career growth and opportunities to work in India, the UK, and most of the European countries. TAUs fellowship program offers practical learning at affiliated teaching hospitals across India, develop clinical skills, guidance from RCOG certified consultants and HODs and best clinical rotations. 
---
---
Importance of Obstetrics and Gynecology
Half the female population, irrespective of their background, age, and medical history, will have to consult a Gynecologist. Obstetrics and Gynecology (OB-GYN) is a medical specialty that entails two sub-specialties for women. The field focuses on the overall care and well-being of the female reproductive system.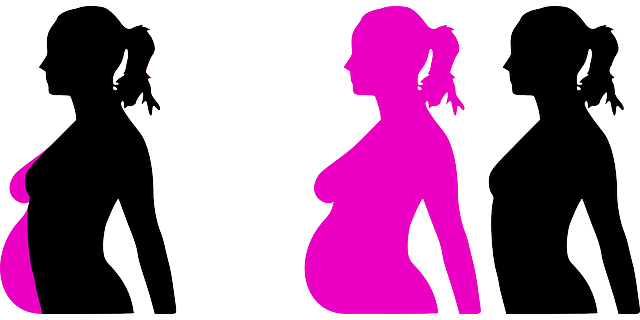 Obstetrics deals with the care of pregnant women, particularly of labor and delivery-related issues. Gynecology includes ailments related to the reproductive organs, like uterus, ovaries, and fallopian tubes. Since both Obstetrics and Gynecology are focused on the female reproductive system, they are integrated into a single specialty.
Demand for OB-GYN Physician
At present, Obstetrics and Gynecology is one of the most popular PG courses after MBBS to have a bright and successful medical career. Once you specialize in the field, you'll find lucrative job opportunities in India and abroad, thanks to the demand for Gynecologists across the globe. Most of the women, at some point in their life, will need to see an OB-GYN specialist for childbirth or related issues. Once you complete PG courses after MBBS in Obstetrics and Gynecology, you can work in various fields, like:
Gynecology
Obstetrics
Oncology
Critical care medicine
Reproductive endocrinology or maternal-fetal medicine
Is Gynecology a Good Career Option?
Gynecology is a good career option to choose among the medical specializations. It has a consistent demand. The growing population and rising health problems increase the demand for Gynecologists across the globe.
If you are seeking a career in Gynecology, a fellowship after MBBS in this field will be helpful to have a real-time experience. Once you complete your MBBS and get specialized in obstetrics and Gynecology, you will get commendable opportunities in India, where the birth rate is rising every second.
The profession is respectable and rewarding that offers excellent growth. The demand for OB-GYN specialist extends from Tier-1 megacities to rural areas and small villages. And, the demand has been rising in recent years due to increased awareness of female reproductive health in the countryside. Therefore, the requirement for OB-GYN specialists is expanding as numerous private/government hospitals, research laboratories, and healthcare centers are open across the country.
Read Also: Explore the Benefits of a Specialty Course in Obstetrics and Gynecology
Career prospects in the field are sharp, sensitive, and salient. Once you get significant experience (5–10 years) of working across a range of different areas and related fields, you can startup your clinic in your chosen region. Some of the biggest recruiters of OB-GYN specialist in India are:
Indraprastha Apollo Hospital
Parexel
All India Institute of Medical Science (AIIMS)
Apollo Hospital
Guru Nanak Hospital and Research Centre
Moreover, the need for high-skilled doctors in India is surging. States like Maharashtra are over-producing MBBS doctors, which has encouraged the government to make the doctors serve the rural sector. However, there is a severe shortage of specialists in the country with a PG degree after MBBS, primarily in rural areas. More than 70% of specializations such as physicians, surgeons, Gynecologists, Obstetricians, etc. are lying vacant, and the government is offering handsome salary packages to specialists that are willing to volunteer.
As a Gynecologist, you have the choice to migrate to foreign countries for better career opportunities as well. India is one of the biggest exporters of medical resources in the world. Due to the growing demand for medical specialists across the globe, countries like the UK relaxed their visa procedures to attract more medical experts. If you gain specialization and significant experience in Obstetrics and Gynecology, you can take advantage of these opportunities and have a well-mapped career path.
Why Choose a Carrier in Obstetrics and Gynecology?
The employment rate of Gynecologistsis expected to grow by 18% between 2012 and 2022, with a variety of locations like private practices, hospitals, and organizations to choose from. Now that you know how being an OB-GYN specialist can provide you with a successful career, let us discuss some of its advantages.
Specializations
One of the primary benefits of doing fellowship courses after MBBS in Gynecology is the opportunity to specialize in a particular medical field. Moreover, as discussed before, the demand for specialists in on the rise. Moreover, you get a chance to explore various sub-areas of the OB-GYN field, such as infertility, oncology, sexually transmitted diseases, and more.
Job Prospects
As discussed, the career comes with strong job prospects, so much so, that the demand for Gynecologistsis expected to grow more than other similar professions. Moreover, as a Gynecologist, you get the choice to work from multiple facilities, like clinics, hospitals, laboratories, etc.
Women's Health and General Patient Care
In countries like India, where women in the rural sector have restricted access to adequate health facilities, completing a fellowship after MBBS in Obstetrics and Gynecology can be a significant step toward helping women. As an Obstetrician, your services are not limited to prenatal care during pregnancy. You can also address other issues of women like menstrual problems, urinary infections, certain types of cancers, fetal issues, and more.
Moreover, you can also establish close contact with your patients and provide them with primary healthcare. In Obstetrics courses after MBBS, you receive general medicine training, which qualifies you to provide all types of routine preventive care.
Satisfaction
What can be more satisfying than helping a child come into the world? A career in Obstetrics and Gynecology can be gratifying. Plus, advancements in technologies like ultrasound have improved the outcomes in childbirth for both the newborns and women. Even though working under emergency conditions, Obstetrics and Gynecology can be satisfying in the medical parlance by bringing life into existence by minimizing the complications.
Board Certification
If you move to the USA, you can qualify for the board certification from the American Board of Obstetrics and Gynecology as well. Gynecologists can pass fellowship courses after MBBS to be eligible for the certification. Then, you can get a sub-specialization in related fields like maternal-fetal medicine, pelvic medicine and surgery, or reproductive oncology.
Salary and Career Growth as an Obstetrician and Gynecologist
Growth prospects in the OB-GYN profession depend upon your PG courses after MBBS and employment. In India, Gynecologists are of the following types:
Obstetrician
Gynecologist
Reproductive Medicine Specialists
Needless to say, if you gain enough expertise and experience, you can qualify as a super-specialist and offer all the services. The growth opportunities also depend upon your employment status. If you have joined a medical college, your growth will be in terms of promotions. As a fresh post-graduate, you will join as an Assistant Demonstrator, and then climb up the ladder to Assistant Professor, Associate Professor, Professor, HOD, and so on.
Your growth in this profession also depends upon your skills and how you develop them over the years. With technology continually evolving, you will need to update yourself with the latest tools and equipment that can increase the effectiveness of your services.
Coming to the actual figure, an average OB-GYN specialist in India can earn ₹650k–₹5m per annum. In the USA, the median salary of OB-GYN specialist in 2018 was $208,000, whereas, in the UK, the average income of the OB-GYN specialist Physician is£73,131 per year.
How to Become an OB-GYN Specialist with MRCOG
The list of PG courses after MBBS is endless, but not all are equally rewarding. The Royal College of Obstetrics and Gynecology (RCOG) is an internationally renowned healthcare organization that has produced more than 16,000 specialists across countries like the UK, India, Pakistan, UAE, and Saudi Arabia. Being a part of the organization provides you with unparalleled edge and growth opportunities as an Obstetrics and Gynecology physician in the UK, India, and most of the European countries.
However, getting through the RCOG exams and get membership of RCOG (MRCOG) is not an easy task. You have to be well-prepared and persevere to become an RCOG member. With proper guidance and thorough training will be helpful for you to achieve your goal with ease.
The institutions like Texila American University provide a 3-year PG fellowship program after MBBS in Obstetrics and Gynecology among the other specializations. The fellowship program consists of a structured training module that helps you attain international-standard education and expertise. The training we provide is equivalent to the program offered by RCOG and helps you develop global-standard skills and expertise. Some of the key benefits of enrolling in our course include:
Practical learning
Hospital-based teaching
Develop clinical skills and knowledge through training in hospitals
Guided training programs with RCOG-certified consultants and HODs
Rotations in department
An opportunity to become a member of RCOG
This PG course after MBBS also prepares you for the 3-step MRCOG examination. Once you clear the exam, you become a member of RCOG and take up the career opportunities in the UK, India, and so on.
OB-GYN specialist is a lucrative career option for students who have completed their MBBS, an equivalent qualification with permanent Medical Council registration, or have appeared for the NEET PG exam.
Texila American University can guide you toward building a career in Obstetrics and Genecology and lead toward a successful career.
Build a Career in OB-GYN with RCOG Training
Texila American University can guide you toward building a career in Obstetrics and Genecology and lead toward a successful career.