Tired of Reading? Please listen to the blog
Blog Summary
Clearing the MRCS exam helps you practice as a surgeon in UK and Ireland. MRCS is internationally recognized and adds more value to your profile. It gives you an edge if you are planning to move to Singapore, the UK, the Middle East, Canada, etc. It's a two-part exam that tests your knowledge of basic sciences and surgery and assesses your professionalism, leadership qualities, and communication skills. Qualifying for MRCS makes you eligible to take up the FRCS exam. TAUs three-year fellowship in surgery gives you the necessary training to clear the MRCS exam. It enhances your knowledge, skills, and experience and gain mastery in clinical and surgical specialties. The fellowship program involves hospital-based training, as per Royal College standards, trained by RCP certified consultants, gain appropriate clinical knowledge, continuous workplace assessment and membership access to Royal College UK with access to Qbank and mock tests. 
---
---
What is MRCS Exam?
If you want to pursue a surgical practice in Ireland and UK, you need to pass the MRCS exam.
The MRCS milestone is proof that you have the skills, knowledge, and leadership qualities to progress higher in this field. This exam determines your ability to complete specialist surgical training.
Therefore, MRCS exams assess candidates based on surgery principles and basic sciences. As a surgical trainee, you need to pass and complete every stage to pursue a career in Ireland and the UK. In fact, the Certificate of Core Surgical Training helps you in your career endeavors anywhere in the world, including India, where pursuing a fellowship in general surgery can open doors to better opportunities in your specialty.
How is The MRCS Exam Conducted?
Previously, every Royal College of Surgeons of Ireland and the UK conducted the exam separately. However, only recently the MRCS exam has become an Intercollegiate Basis. This also means that you receive an edge over other applicants when moving to countries like Singapore, UK, Middle East, Canada, etc.
Royal College of Surgeons in Ireland
Royal College of Physicians and Surgeons of Glasgow
Royal College of Surgeons of Edinburgh
Royal College of Surgeons of England
Importance of MRCS Exam
If you wish to improve your value as a surgeon, then the MRCS ENT exam in India is the right pick. It is an internationally recognized exam, which helps in assessing the quality of your work.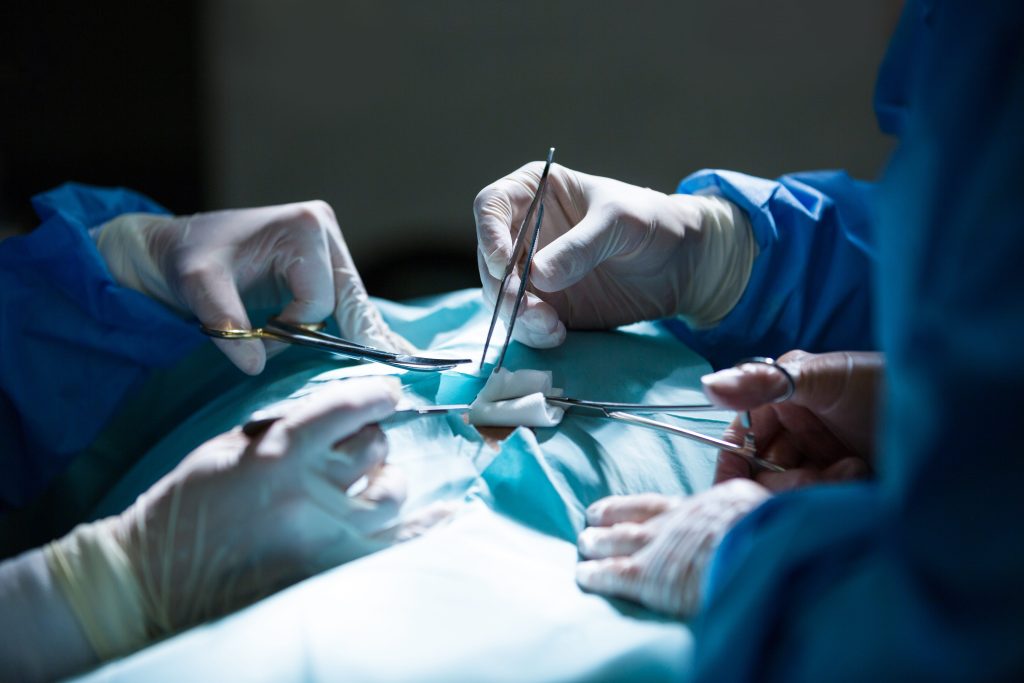 Apart from the surgical knowledge and skills that you develop during training, you are trained for better communication and leadership. Therefore, your patient care automatically improves after the MRCS exam in India.
This also means that you receive an edge over other applicants when moving to countries like Singapore, UK, Middle East, Canada, etc.
Here are some additional benefits of this exam, as stated by the Royal College of Surgeons.
Development
Easy access to awards and scholarships
Amplified portfolio
Study and research opportunities through Membership of the College library
Advanced library support
Access to approximately 6000 Athens journals
Access to library resources in Ireland and the UK
Leadership
Various networking opportunities
Postnominals which are internationally recognized
Career opportunities in Ireland and the UK
Eligibility for surgeon communities
Employment verification
MRCS Exam Pattern
Pursuing a surgical career anywhere in the world is a critical process. You need to work hard and stay patient to receive appropriate knowledge, skills, and value. When we talk about the MRCS exam, it offers you that value to a great extent. So, let's explore the aim of the MRCS exam before we discuss the pattern.
Test the knowledge of the candidate in basic sciences and surgery.
Assess professionalism, leadership qualities, and communication skills.
To allow post-graduates to pursue a career as UK specialist surgeons.
To make professionals eligible for FRCS or Fellowship of the Royal Colleges of the Surgeons.
From the above aim statements, it is obvious that the MRCS exam ensures that every recruited surgeon has the skills and knowledge needed as per Ireland and UK's healthcare market.
Driven by the above aims and objectives, the MRCS exam in India contains two parts.
Exam
Pattern
MRCS Part A
Written exam
Tests candidate's knowledge in applied surgery principles and basic sciences.
MRCS Part B
Objective exam or Objective Structured Clinical Assessment (OSCE)
Tests candidate's knowledge in surgical pathology, anatomy, critical care, and applied surgical science.
Tests candidate's skills in communication, clinical, and procedure.
MRCS Exam Part A
Part A is the entry-level assessment for international and local candidates who wish to pursue a career in surgery in Ireland and the UK. To clear Part A in India, applicants need minimum competence in both papers of Part A.
Here's the pattern for Part A:
| | | |
| --- | --- | --- |
| Paper | Course | Questions |
| 1 | Applied Basic Sciences | 180 questions |
| 2 | Principles of Surgery | 120 questions |
The MRCS exam pattern for Part A contains Single-Best Answer questions. This pattern of assessment is designed to test the thinking ability of the applicant. You will be assessed as per how well you can apply your skill in real-world scenarios.
The Single-Best Answer questions contain the following:
A scenario or statement
Question
Answer options
Assessment Based On
In this MRCS exam, you are tested on the following:
Leadership skills and professionalism
Tissue and organ transplant
Basic sciences skills
Basic surgical knowledge
Common surgical scenarios
Management or assessment of a patient
Perioperative care is given to a patient
Treatment of patient trauma
Care of a young or pediatric patient
Handling a dying patient
MRCS Exam Eligibility
The eligibility for Part A includes:
MBBS degree from any institute present in the directory of General Medical Council of UK and Medical Council of Ireland.
It is not really necessary to have clinical experience before the MRCS exam Part A but it is good to have. You should gain experience 8-10 months before this exam.
MRCS Exam Part B
The MRCS exam pattern for Part B includes an Objective Structure Clinical Exam. This exam assesses your surgical skills and application-based knowledge in surgery. It aims to test your hands-on experience in the Part A exam. Basically, you need to reveal how you will integrate your knowledge with clinical practice.
Here's the pattern of Part B:
Station
Course
1-8
Basic Knowledge of Surgery (Knowledge Stations)
P1-P2
A1-A3
C1-C3
Pathology
Anatomy
Critical Care
9-18
Surgical Skills (Skills Stations)
C.E1-C.E4
C.S1-C.S2
H.T1-H.T2
P.S1-P.S2
Clinical
Communication
History
Procedural
In Part B, you have to go through 18 stations. At every station, you need to undertake a defined task. This task assesses your knowledge in the following:
Applied critical care and surgical science
Surgical pathology and anatomy
Procedural and clinical skills
Communication skills
MRCS Exam Eligibility
There's only one criterion for the MRCS exam eligibility of Part B:
You need to clear the Part A exam. This means that you need to pass Part A's eligibility to sit in Part B.
MRCS Exam Fees
The fee structure is different for both parts:
MRCS Exam
Fees
MRCS Part A
£595 in Ireland
£526 in the UK
Above £500 internationally
MRCS Part B
£1095 in Ireland
£990 in the UK
Above £1150 internationally
How to Prepare for MRCS Exam?
There are multiple resources online to help you train for the MRCS exam in India. However, before starting your preparation, you should go through the entire syllabus once.
MRCS Exam Syllabus
It is interesting to note that the MRCS exam preparation and syllabus are in Early Years of Surgical Training by GMC.
Texila American University
Once you have checked the syllabus, you need to start preparing. Texila American University brings you the best Fellowship in Surgery course, which imparts you the optimum knowledge for the MRCS exam.
This is a 3-year program, which is curated for clearance. You can advance your existing knowledge, experience, and skills to gain mastery in a clinical and surgical specialty. The fellowship program's structure is such that it helps you build confidence and leadership qualities necessary for the MRCS exam.
Further, Fellowship in Surgery is not a book-based program; it is a hospital-based course. This means that students would get a chance to receive clinical training in hospitals that have collaborated with TAU.
Check the benefits of completing the Fellowship in Surgery program for your MRCS exam:
Hospital-based training
Training as per Royal College Standard
Trained by RCP certified and senior consultants
Appropriate clinical knowledge
Consistent workplace assessments
Membership access of Royal College of UK
Access to question bank of TAU
Mock exams for assessment
The MRCS exam in India offers you an opportunity to pursue surgery practice in Ireland and the UK. Even when you want to pursue a surgical career in India, your worth and value automatically improve with this exam. If you clear both Part A and B, it proves your basic knowledge in surgery and your clinical and surgical skills. However, you need to prepare well before appearing for the MRCS exam in India.