PhD in Nursing: Overview
Nursing is a highly demanding profession in the medical sphere. Its primary objective is to take care of the well-being of the general population. While providing patient care, nurses may have to educate patients and their family members about preventive healthcare and wellness practices. Although the doctor of nursing practice can have their own independent regulatory body, they are assigned to serve in specific regions or communities. Obtaining a PhD in Nursing degree is the highest educational qualification one can achieve in the Nursing professional.
Anyone with a master's degree in nursing can take up the course. If you are looking for an advancement in your career, obtaining a PhD in Nursing degree will do. This degree adds professional value to their careers.
As a researcher or an educator, the nurse can have an opportunity to influence the society positively. It will take their careers to the next level. The primary role of a nurse is to organize and implement proper and prescribed care for patients. Nurses must be highly focused and are required to work collectively with their other medial counterparts. It includes doctors, therapists, and surgeons. They may also have to interact with non-medical personnel like the patient's family members or peers.
The nursing professionals must be ready to deal with any type of disease, patient situation, or medical emergency. The nurse must also be prepared to face any situation and handle patients who are suffering from critical illnesses. Besides readiness, the nurses have to stay updated on the prevailing illnesses and advancements in the industry to treat patients without delay.
People in several developing countries like India, South Asia, and Africa suffer from a variety of fatal disorders. It is an alarming situation for the health professionals to save lives. These areas require region-specific nursing practitioners to fight against diseases and medical challenges. The intense need for well-qualified nursing professionals makes nursing a good career opportunity in the above-said regions. Nurses can get opportunities and take up various roles such as researchers, educators, practitioners, and so on.
Growth and Demand for Nursing Professionals (Senior Level)
A PhD in nursing is an attractive career-oriented doctoral degree. It is the highest degree one can earn in medical science, which is concerned with social ethics. This degree helps nurses have a bright career in nursing and related works.
There are many opportunities, dynamic growth, and demand for nursing professionals, especially in regions like Africa, South Asia, and India. It has been estimated that in the USA, there are 3.15 million registered nurses and 225,000 licensed nurses. They constitute a substantial group of healthcare providers in the nation. As per a recent study, there are 4 million nurses in the USA. The country is leading a healthy life.
Occupational growth data also ranked this as a growing profession where the demand rose up to 16% in the developing countries.
Nurse educators are in high demand due to a lack of proper guidance and strategies to generate future nurses. On the other hand, nurse practitioners are needed by various organizations to provide valuable service and care to the patients. By being a chief nurse in hospitals, one can supplement quality protection to patients. The nursing researchers can also give their valuable contribution to their scientific thinking. They can broaden their research areas to treat various diseases in time. One can also take up a role as a nursing manager who will be expected to do the managerial roles. The number of patients is growing at a faster pace due to various environmental reasons and health conditions. It gradually increases the demand for health professionals. In this ever-growing sector, the higher educational qualification will enhance your quality and boost your career growth.
With a Ph.D. degree, nurses can achieve excellence in their profession and become experts in their field. While being knowledgeable, they can perform their duties with exceptional qualities. It will help them take the necessary decisions in critical situations or involve themselves in finding new solutions for health issues.
What Does a PhD Nurse Do?
There are various roles that a PhD nurse can take up. They are as follows:
A nurse can look after the healthcare policies and practices in the country or region.
Nurse researchers can help in improving care practices in hospitals by analyzing data around the globe.
A doctorate nurse can take the role of an administrator and can be a role model for other nurses.
They can evaluate and participate actively in the growth of various medical professional programs.
By being highly qualified, they can lead healthcare organizations with various roles and responsibilities.
A nurse with a Ph.D. degree can add various aspects of education in universities/colleges/hospitals of available nursing organizations.
They can mentor/monitor and teach upcoming nurses at colleges, hospitals, or universities.
They can have an opportunity to put their efforts into positive thinking. They can also provide high-quality patient care with utmost satisfaction.
Doctorate Degree in Nursing: Career Options
Patient care delivery – Nurses are the ones who influence the future of the medical profession.
They can evaluate the scientific changes through their intense research. They can also improve the precautions and prevention chances of diseases.
The nursing managers can play the roles of supervisors and directors. However, the quality of patient care would be the primary focus.
The chief nurses can share their knowledge with other nurses and guide them for the sake of patients.
The nurse educators can educate the new entrants about the importance of the profession. They should plan a curriculum that can help learners gain theoretical and practical knowledge.
Getting a Nursing degree aims toward a scientific approach and play significant roles in shaping healthcare policies.
Highly qualified nurses can write protocols for upcoming research and get funding from research organizations for the growth of the sector. Likewise, it could be beneficial for the survivors.
An Overview of Career Aspects in PhD in Nursing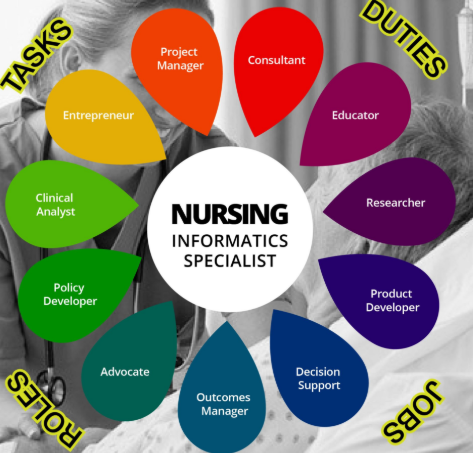 Advantages of a PhD in Nursing
Nurses with a PhD degree will be acknowledged as experts. They will be positioned alongside doctors and practice nursing with ease.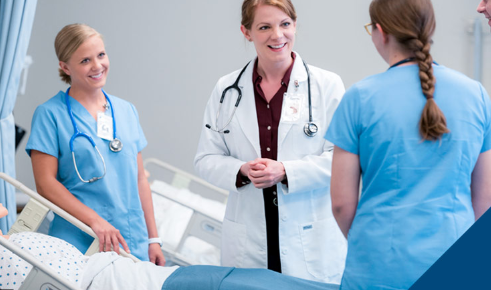 Have an Influence on Healthcare Policies and Practices
They get a great chance to have a better influence on healthcare policy and practice. The nursing professional should participate in making policies and setting rules and responsibilities of the concerned authority. They can gather data and conduct scientific research for the betterment of the healthcare industry and the practitioners.
A PhD in nursing allows nurses to practice as educators. Therefore, the shortage of nursing educators will be reduced tremendously. Moreover, nursing students can get proper guidance to do their duty with perfection. The PhD holders can be a good educator, guide, mentor, or faculty with the real value of this invaluable profession.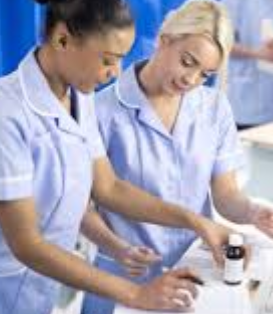 Take up Administrative Roles
Nurses with a doctoral degree are in high demand. Being an expert with greater knowledge, a nurse can take up the roles of administrative duties.
By getting a doctorate, nurses can have their own center to provide health facilities. However, the gained knowledge and expertise must be implemented to help people medically. Besides, nurses may have to use their potential to the fullest to achieve medical excellence.
PhD in Nursing Salary and Career Prospects
The salary of a Ph.D. holder in nursing largely depends on the career they have chosen. Moreover, it also depends upon knowledge, skills, communications, leadership quality, and experience that has been gained in their respective fields. For example, nurse researchers can earn a median annual salary of $90000, while nurse educators have less payroll of $77360. Besides pay scale, the sector has excellent employment where utmost care will be the motto of every patient.
Growing medical complexities open better opportunities for health professionals to seek a career in the sector. There is a shortage of health professionals in various countries. It can be a greater implication if anyone thinks of seeking a career in nursing. In the present scenario, there is a rapid increase in vacancies in this profession. Therefore, by pursuing a doctorate, one can increase their chances of getting a job at a good pay scale.
How Texila PhD in Nursing Program Will Help You Enhance Your Career?
Texila American University (The University) is a renowned university. It directs students to achieve professional excellence and become high-quality healthcare professionals. Texila, the best university for a nursing degree is intended to provide the society with the best nursing researchers, educators, administrators, and practitioners.
The University maintained a tailored and international curriculum. It consists of basic to broad aspects of knowledge to gain prerequisite information in the area of interest.
Faculties primarily focus on discussions, model-based studies, case studies, and contextual studies and emphasize on review articles and research.
It is associated with the University of Central Nicaragua, thereby providing basic learning strategies and methodologies.
Apart from this, it also has an online learning management system to help students gain additional and valuable information.
Since its inception, Texila is engaged in providing the best knowledge to its students and healthcare practitioners to the societies. Those who want to have a career as a health professional can register for the PhD program in Nursing. International-standard universities like Texila American University are offering such demanding PhD programs. Students can check their eligibility and register for the course online. This program will give valuable mold to the career of nursing professionals.